ebemate Smart baby monitor
 gives you the peace of mind and freedom to get on with other things around the home knowing you can check on your baby at any time.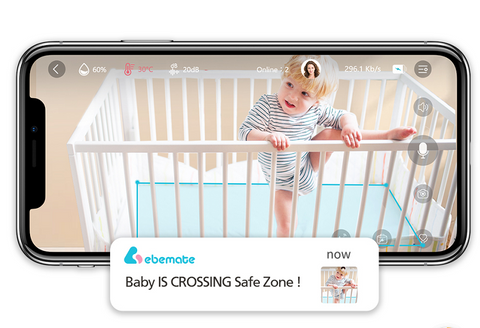 The best AI baby monitor to safeguard your baby's safety from 0-6+ years. AI detection for covered face, danger zone, cry detection,photo capture and lots more.
Covered Face & Roll Over, Detection for Peace of Mind
Safe Sleep for Babies. Peace of Mind for Parents! Developed with a paediatrician, ebemate Ai's face detection technology alerts you if it recognises that your baby's mouth and nose are covered or if they're stuck when rolling over. Get alerted by our app in real-time!
Danger Zone Detection: Protecting your little one from 0-6 years old!
ebemate's Danger Zone Alert protects your baby beyond the crib and warns you if your little one is entering somewhere they shouldn't be! Use ebemate with the mobile stand to transition from baby monitor to toddler cam.
Photo Capture: Your baby's personal photographer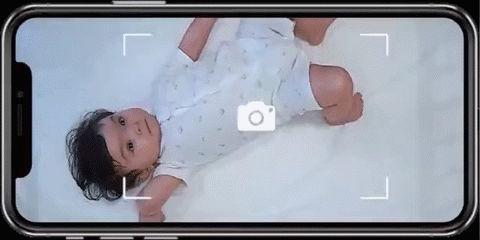 With ebemate's help!  you can take cute photos of your baby at any time and record the moments of your baby's growth
Cry Detection
Parent talk back
Two-Way Audio
Room temperature display and alert
Automatically play nursery rhymes to soothe the baby
1080 HD Night Vision
Sleep Monitoring

Ai App:Family Sharing, Up to 8 concurrent login users

CTIA Cybersecurity Certified:  Enterprise Level Security; Encrypted Data Protection